Using FYA to Feed Your Audience on Social Media..
Created on 5 January, 2023 | FEEDYA Product Training | 724 views | 1 minutes read
One of the "limits" we see with marketing to other marketers is.. they generally only think about marketing to other marketers.
Not that you shouldn't be (because money), but you should ALSO see the HUGE market out there for content creators who are outside of the "biz opp" space.
Social media specifically.
One of the great ways to use your FEEDYA pages is to use them as your social media bio links.
Why? Because it works to generate traffic to your other offers, and it's just a great way to feed your audience with the other things you're connected to.
Case in point..
This guy is using our service in both his Twitter bio:
..and his Instagram bio:
Awesome, right? Obviously not a biz opp page..
Now here's some recent click results from people clicking on these links in his bios EVERY SINGLE DAY:
You can see that people are clicking through and checking out his FEEDYA page every day.
He uses it to connect his audience to his other accounts, but YOU can use it to promote your own products, affiliate products, squeeze pages, or anything else you want..
That's the power of FYA.
Specific, simple, targeted, pages that work, and analytics that allow you to SEE them work.
Think a bit outside the biz opp "box" and use your FEEDYA pages everywhere you can, because that what this is for.
Social media, email signatures, website footers, or just direct promotions, get your links out there!
Have a great day.
Any questions let me know: geoffishere@gmail.com
~ Geoff Stephen / FEEDYA.CO Admin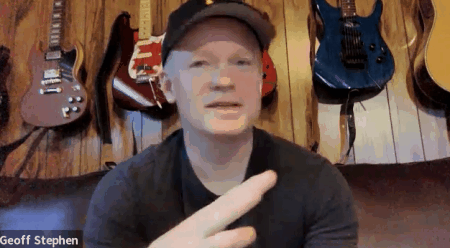 Updated on 5 January, 2023
COMMENTS..?