Here's why you need this.
Created on 24 March, 2023 | FEEDYA Success in Digital Marketing | 719 views | 1 minutes read
This is where your excuses stop and your success begins..
Why is GlobalNPN your "home base" on the internet..?
EVERYTHING you need to succeed online is already there for you.
In your affiliate backoffice you'll find:
- Multiple affiliate links (currently 8)
- Multiple plug 'n' play squeeze pages (currently 5)
- Multiple Plug 'n' play lead magnets
- Multiple Plug 'n' play thank you pages
- Multiple plug 'n' play lead magnet videos for your own funnels
- Graphical banners
- Copy & paste email swipes
- Additional upsells to make you more money
- 3 additional DONE-FOR-YOU Sales funnels and membership sites
- Traffic co-ops
- Automated traffic delivery
- Automated monthly leads delivery
.. and that's just in the "Affilates" section.
As far as products and promotional tools go, you also have:
- cPanel web hosting for all your domains and websites
- cPanel instant blog and website builder
- NPN Architect Plug 'n' Play page / funnel builder to build your own pages and funnels
- MMPro Autoresponder System to build your OWN lists to market to
- NPN Instant Blog to help you create content
- Multi-Ad Tracker to track your own advertising
- Video Hosting for all your video content
- Product Training and resources
- Over 120 video HOURS of Marketing Training and resources
- 4-Part Marketing Fundamentals web classes
- Mission Accomplished Training System
- NPN HUB Social Media Site
- Facebook groups
- Access to one-on-one coaching and 'Built For You' systems.
Ultimately, and simply, here's what we provide:
Ads => Traffic => Leads => Signups => Upgrades => Upsells => Customer Loyalty
That's what digital marekting IS.
And that's what GlobalNPN DOES.
"Oh, but tell me about your latest shiny object dealio.." lol
You see, MOST affiliate programs only give 1 or 2 affiliate links.. maybe some followup emails..
.. that lead to ONE basic product. *yawn*
You can DO this.
It's all there for you.
STICK to it and you'll make bank.
Login here:
https://globalnpn.com/members/
Any questions let me know..
~ Geoff Stephen / FEEDYA.CO Admin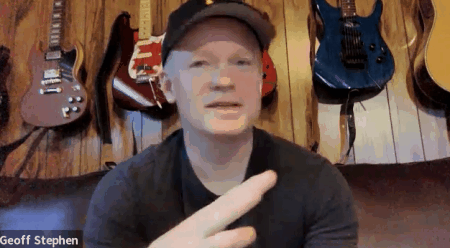 Updated on 7 April, 2023
COMMENTS..?